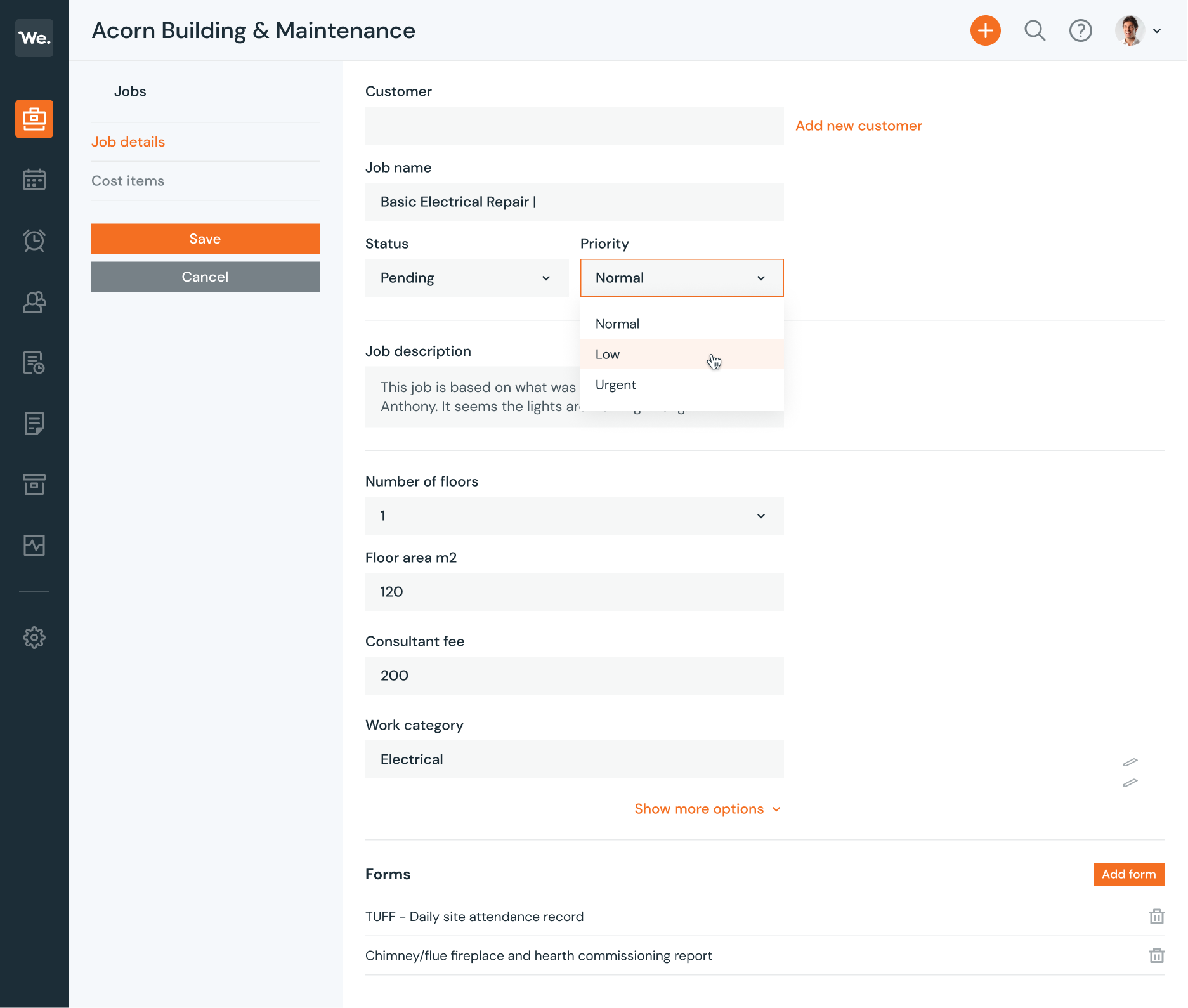 Job Management Software for Mobile & Web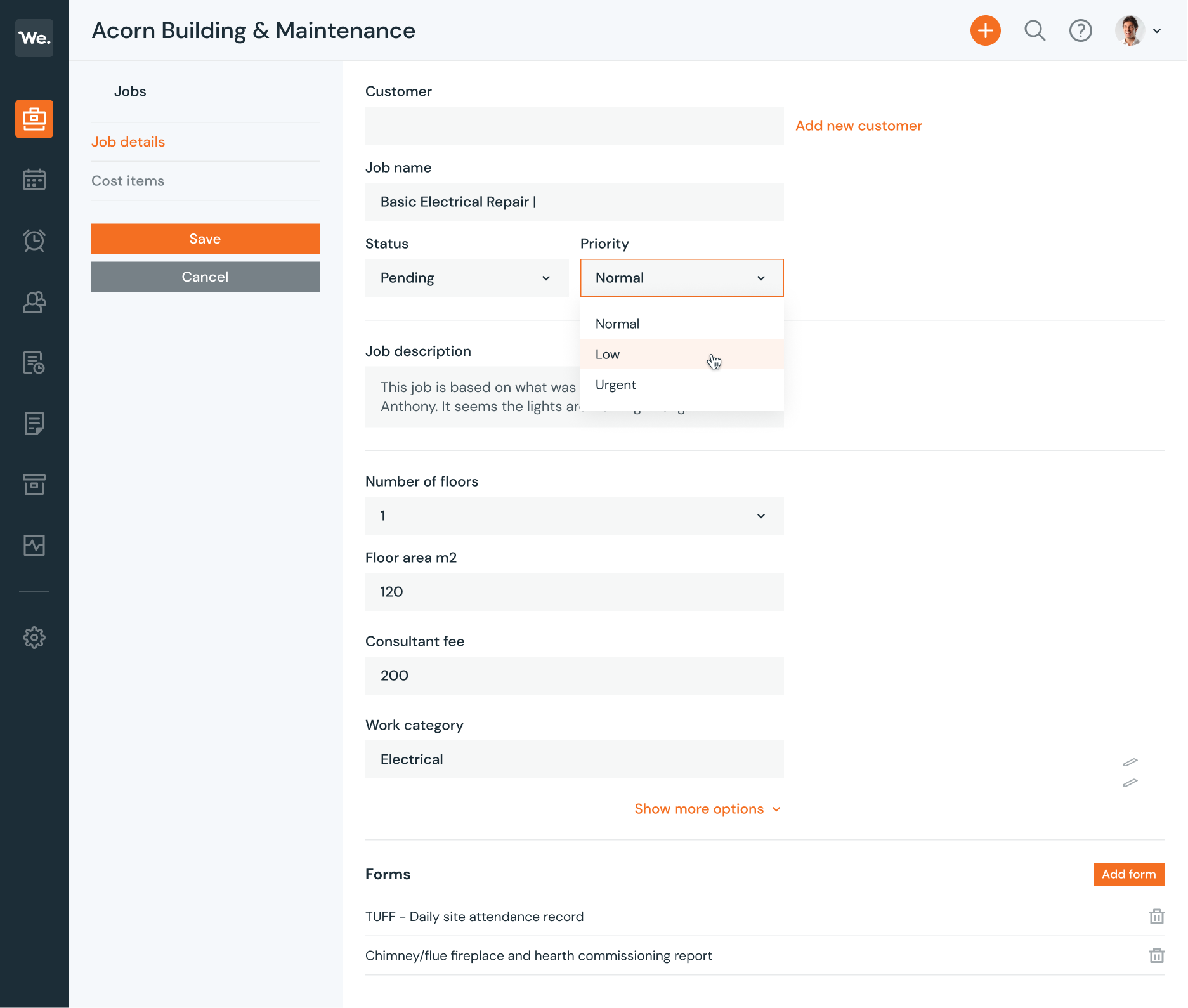 Lose the paperwork, reduce the stress of job managing and increase your profitability with Workever's job management system.
Get started in seconds – no credit card required!
End-to-end Field service management solutions with cutting edge tools to help you plan and manage your entire field operations
Full Field Service and Trades Job Management tools. Grow your service business with a software and mobile app that keeps your jobs on track.
Maintain, plan, service and repair Assets and equipment. Build service contracts and routine maintenance plans to ensure your providing best in class service.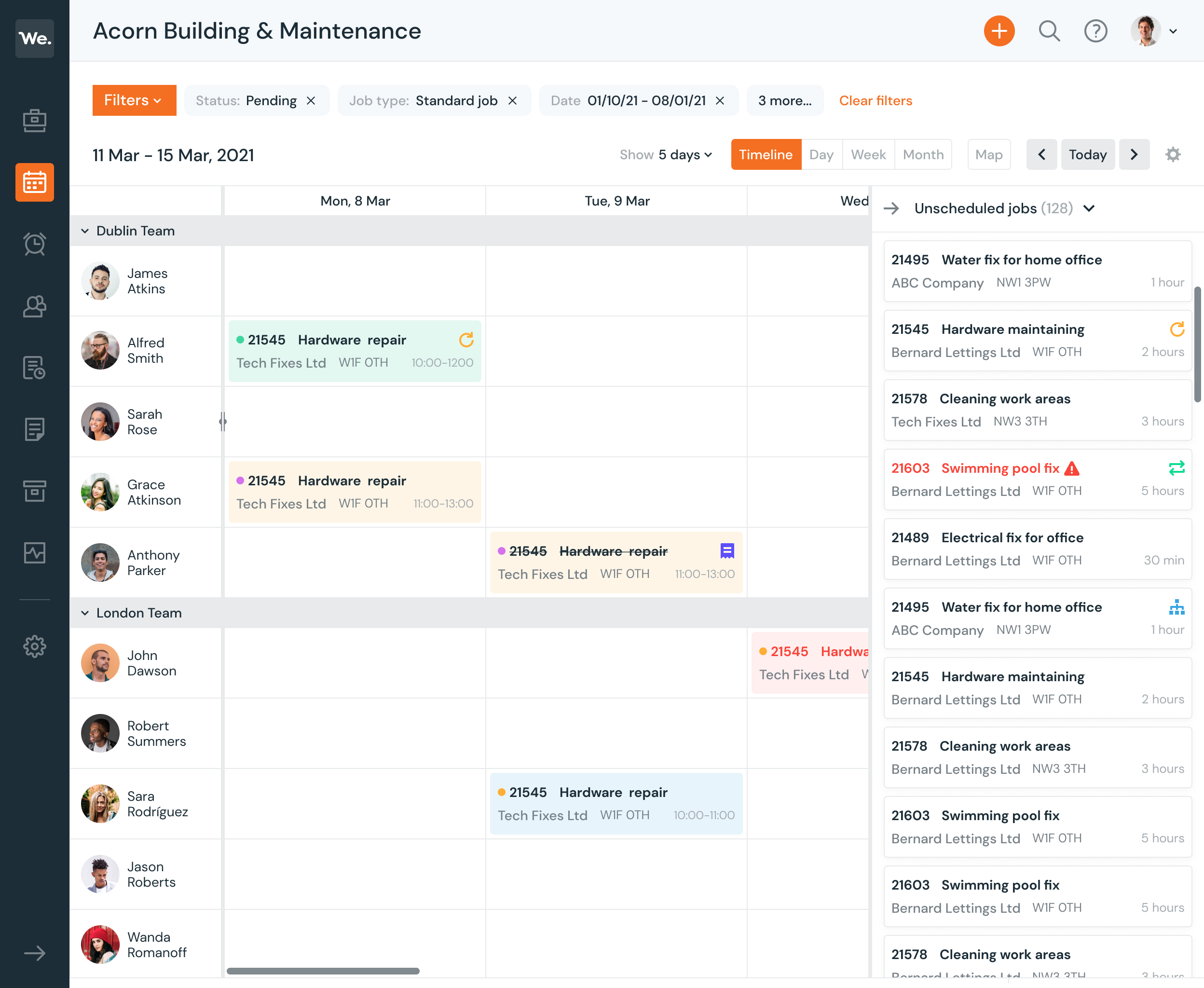 Monitor and control all of your jobs from one purpose-built system
With all jobs visually displayed on the tracking software, you can keep on top of every single job your workers are on. Did an emergency situation arise? Respond fast.
With the visual scheduler you can see who's available to take on the new job, and assign your workers with a simple drag- and-drop motion. It doesn't have to be difficult to manage, and with Workever it isn't. Just look at the visual schedule to know right away.
Create, manage and schedule jobs on the fly
Tracking jobs can be a tedious process. You can use excel, a whiteboard, or even a calendar app to track what needs to be done. In this way, appointments can easily be lost in the shuffle.
Workever's dedicated and simple job management software takes away the stress of lost jobs, or the hassle of creating them in overly complicated CRMs. Create and assign a job in seconds. Then let your workers do the rest.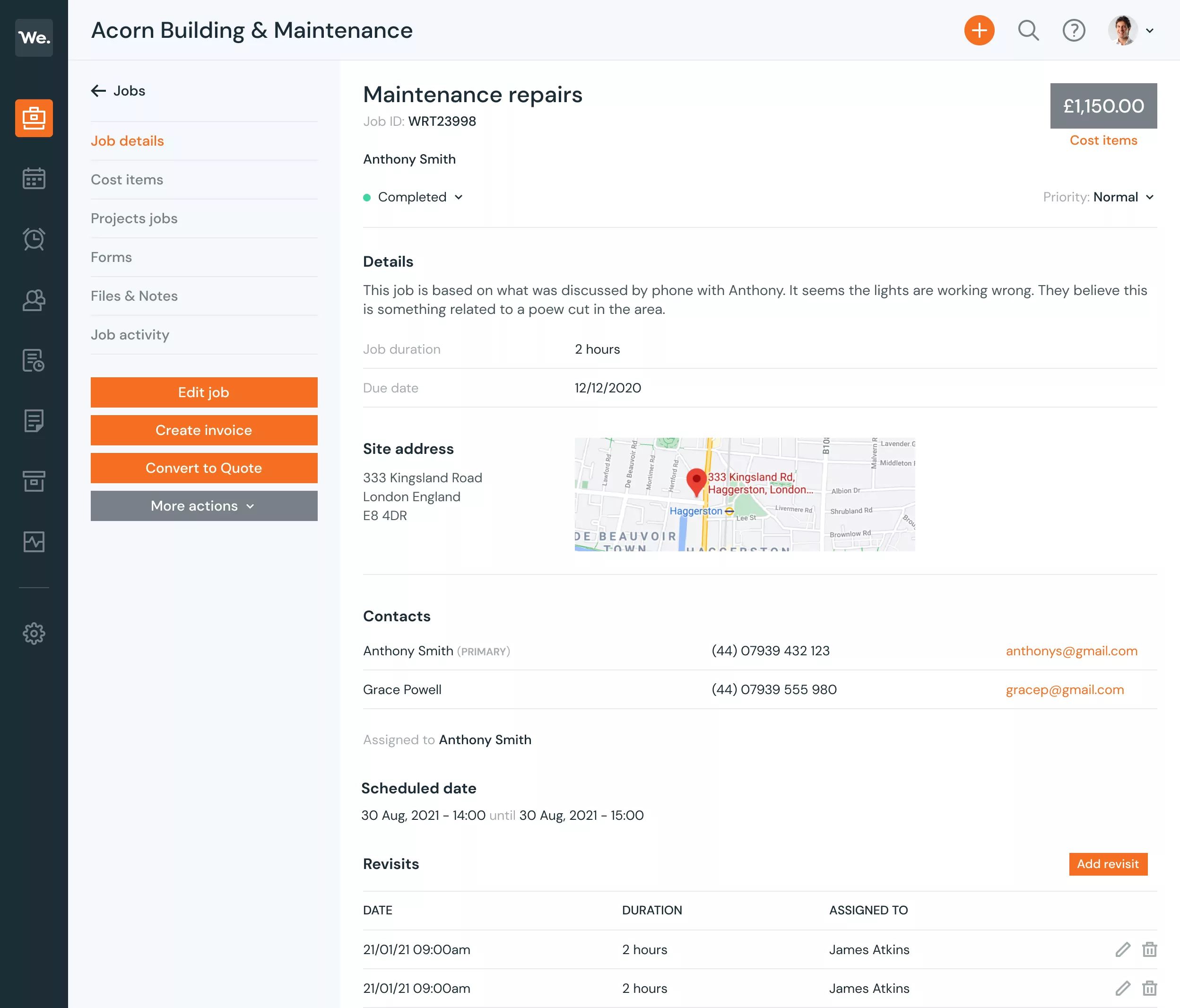 Want to know how it really works?
Watch our Job Management Overview Video below to find out exactly how you can create jobs, schedule them to your workforce and have that work synchronised and completed via desktop or mobile, using Workever: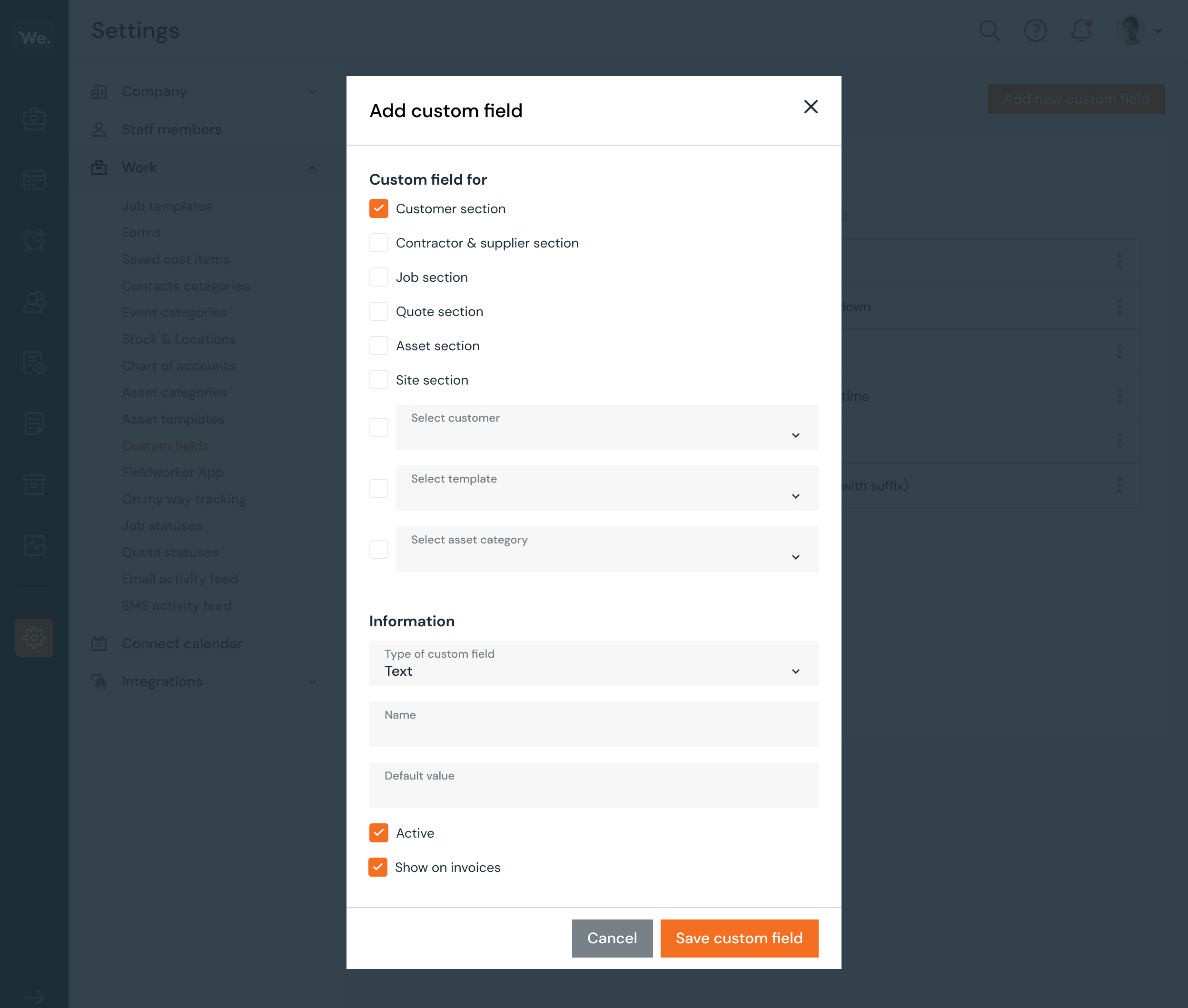 Custom fields designed to speed up every workflow or process
Need specific information to have its own field? No problem, add a field! Just create it, and it'll be there in your job management software, ready for your next job.
Workever's custom fields function allows you to use the system in the way that works best for your job and your business.
Automate with easy Job Asset Tracking
Workever doesn't just manage the jobs themselves – it manages the assets too. Keep track of every asset you handle with the asset tracker and you'll never have to worry about one falling through the cracks again.
With Workever's complete job management software system, handling assets, locations, and workers on a job has never been easier!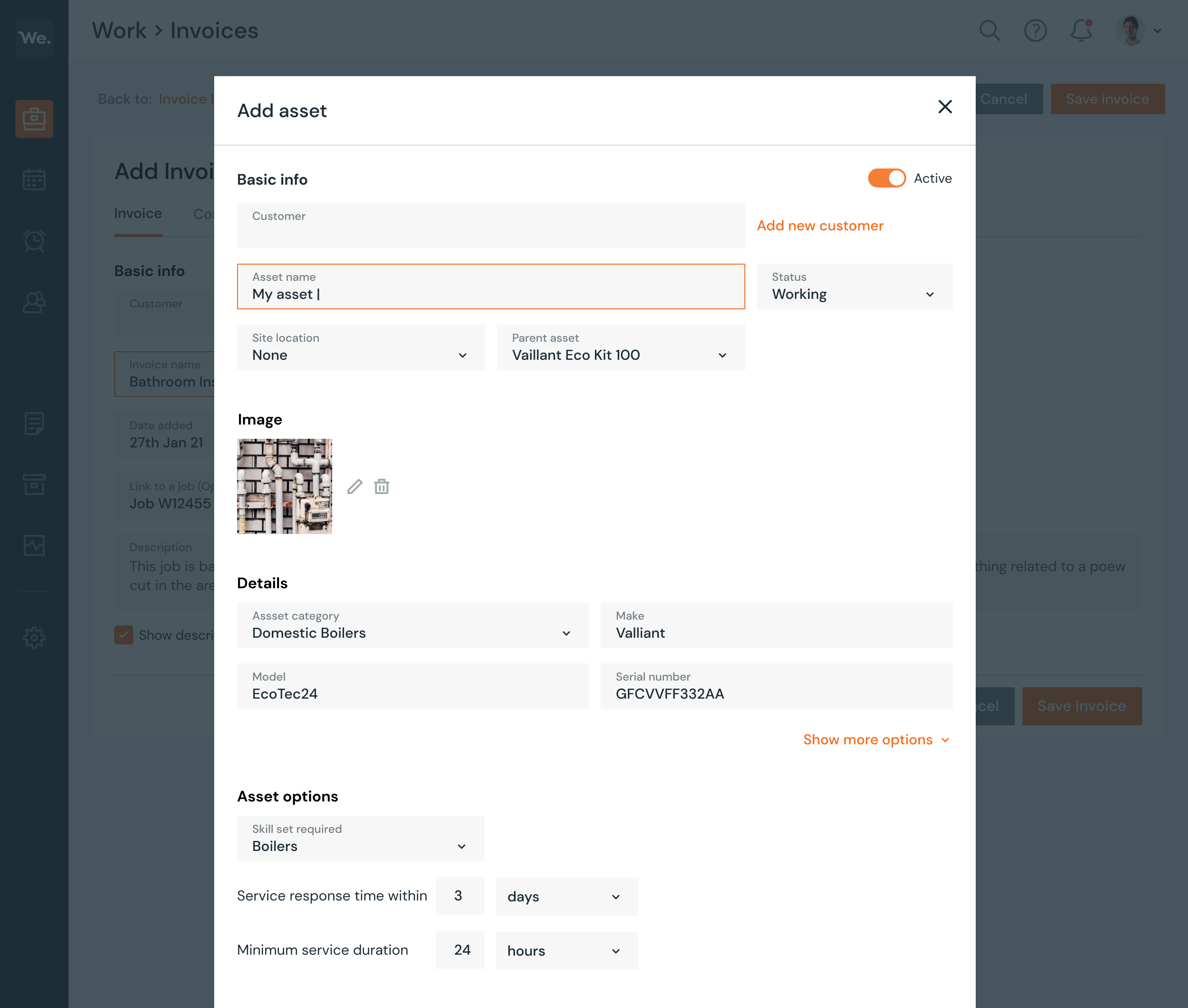 Helping businesses just like yours
Find out why customers use our software to remove paperwork, improve communicaton, plan, manage and run efficient, growing businesses.
Great software for our nationwide team
With steady growth and incline in customers, we approached Workever. We rapidly went from dis-organised excel files to one centralised, organised system that our entire enterprise now operates on.
Miles Ward
Spalls Nationwide Cleaning & Facilities
It's really easy to use!
We now have everyone working digitally, we can plan in advance, and the technicians can easily see what's going on all the time, so changes to schedules are no longer a problem. The technicians no longer have to keep coming into office.
Mike Philbin
Manager at Nu-Life Floor Care Ltd
50% reduction in paperwork!
The Workever and Xero integration has helped us eliminate the need to double enter data. I love the fact I can invoice in Workever and all of my data automatically appears in Xero. It's brilliant!

Michelle Avis
Office Manager at Drains Ahead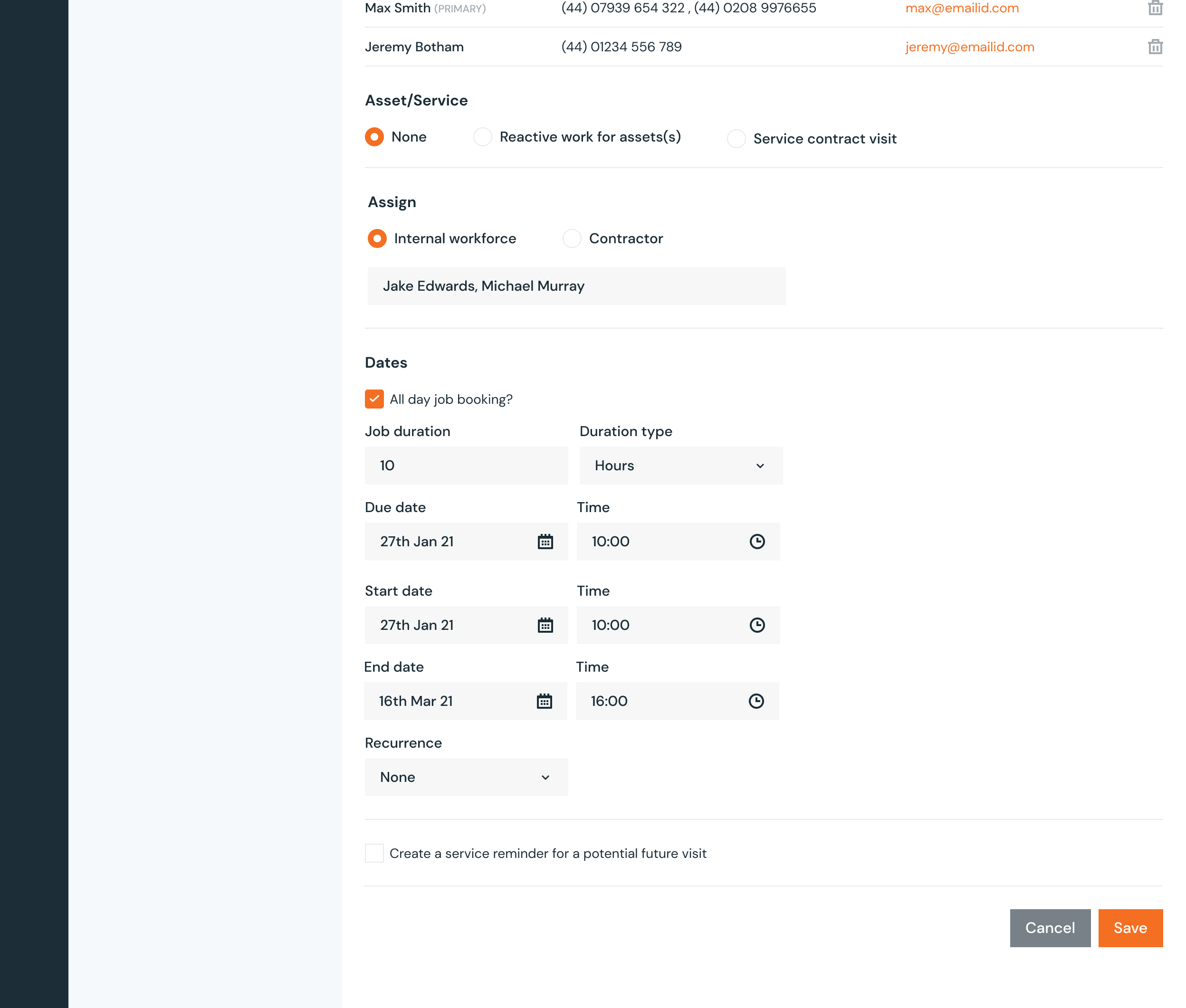 Assign All Day Job bookings
If you have a job that spans the entire day, you can use the All Day job function so that you do not have to manually enter the start and end times. Available whenever you need it via both Desktop and Fieldmanager Apps.
Workever makes it easy to automate many of your repeated working processes, meaning you and your admin staff can focus on more productive tasks throughout the day. Simple set how often you want the job to be created and Workever will do the rest!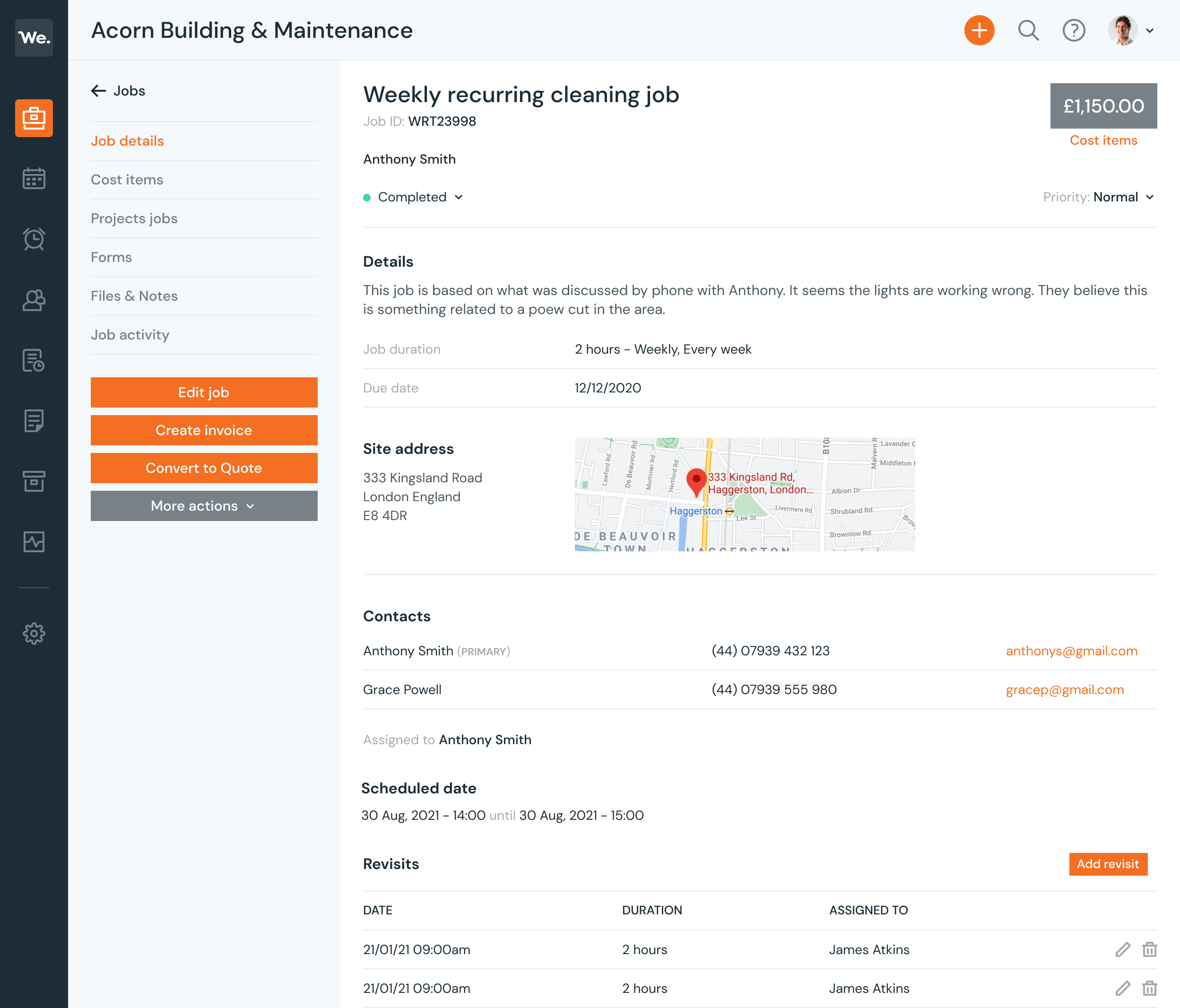 Easy to use job and field management software
No commitment, no auto subscriptions, no credit card required
What is a Job Management System?
Managing a job entails scheduling jobs, looking at your workforce, and determining who is best suited for a specific job according to qualifications and location. You also have to track the progress of the jobs, communicate with the customer, track your assets, as well as send a quote and invoice. When done manually, this means you have to create Excel sheets, make phone calls, have loads of paperwork, and then set reminders to ensure you don't miss out on anything. Sounds tedious, right?
A job management system is a solution for any business managing projects requiring sending a service delivery team to the customers. The software helps you by managing all the job details, history, and financial services involved online. You reduce the amount of paperwork significantly, and you have more control over the job operations.
Manage projects, assign tasks, create task lists, track time, and communicate with your team quickly. Try it free today!
Why Use Job Management Software?
Let's say your company is now equipped with a job management application. What are the benefits of such an app? Well, for one thing, you can track any progress on jobs at any given time and anticipate challenges before they happen! You also have access to critical information like accurate costs or timelines that could be the reason why some companies aren't making it past their second year in business.
Other benefits might include:
A job management software is an efficient, secure, and reliable way of streamlining your business operations. Many of the systems available in the market allow you to integrate it with invoicing programs and popular payment systems like a credit card system, Paypal, etc. Now that you have replaced manual data entry with a digital process, you can schedule jobs, track your vehicle and other assets, access job information from wherever and basically have complete control over the job. You can rededicate your focus to other aspects that keep customers satisfied with your services.
What Should You Look For in a Job Management System?
When it comes to managing projects, the core task of any management software is creating and allocating jobs. With a good platform, you not only have access to an intuitive interface but can also manage your engineers or team from one place without having to go through endless emails or calls back and forth. The process should be simple- create new tasks on site that managers then allocate before being sent out for notifications with their schedules attached.
As a manager, you're probably working from an office, so you need to keep track of your people in the field. A good management software allows you to pin down the location of your team at any time as it's connected to Google maps and mobile phones.
Today, we have different devices and operating systems that people use for both commercial and personal uses. A good system is compatible with mobile phones, tablets, and desktops. An efficient system can also operate on IOS, Android, and Windows devices, so you don't have to purchase new devices or additional software to use the management software.
Finally, job management also involves accounting services, so your preferred management software should integrate with other service programs. Such services could include invoicing programs, payment methods, or accounting software.
What Makes Workever the Best Field Service Management System?
Having been in the industry for over seven years, we fully understand field service. That's why our job management software has a comprehensive list of features that prove useful in various stages of managing a job. It will take you through the entire process, from job creation through to invoices.
Here are some of the features that Workever provides:
The core task of job management software is to create and manage jobs as you would using a manual process with paper and phone calls. Unlike many complex CRMs, Workever's platform allows you to simply create a job and assign the job.
Done manually, you'd probably have to use an Excel sheet, whiteboard, and then use a calendar app to track the dates- which is quite hectic. There are high chances that you will mix up some details. Our platform makes assigning and scheduling jobs quite convenient. The field engineers can easily see their schedules on the platform.
Since the software is cloud-based, you have all that information in a common location, where the parties with access can view it. It also helps with communication between the managers and the field engineers. You reduce the chances of having communication mishaps on job scheduling.
Areas of Application & Next Steps
Whether you operate a small, medium-sized, or large business, a job management system is a smart way to run your enterprise. Providing a field service means that you have three key moving parts; managers or administration, field managers, and of course, the customers. It can be challenging to have a clear view of all the processes involved with three simultaneously moving cogs.
If you were to coordinate the processes manually, there is a high likelihood that you're not operating at optimal capabilities. The inefficiencies spill over to customer satisfaction.
Here's a number of industries that use job management software
Fleet Management
Telecom infrastructure maintenance
Plumbing Services
Pest Control
HVAC (Heat, ventilation, air conditioning)
Gas companies
Security
Nanny agencies
Get Started Now
We've helped 1000+ customers streamline their operation, increase revenue, and put smiles on their customers' faces. With over seven years in the industry, we fully understand fieldwork so let us help you operate at optimal capacities. Your competition is not taking chances; you shouldn't either.
If you want to get a feel of the layout first, you can use the live demo option. You can also use the free trial, which runs for 14 days, and no credit card is needed for this. After the trial period is over and you feel this is the right fit for your business, you can simply pay for your preferred package.
Our payment has no hidden costs. You don't have to pay for any setup fees or support- that is included in the monthly package. The software is pretty easy to use too. But, just in case you encounter any problems, our support team is at your disposal. Got any additional questions? Contact us through the phone number on the site or send us a message, and we'll get back to you as quickly as we can.