Project management is a highly sought after job, but it isn't as easy as you might believe. The role itself covers numerous responsibilities, including business planning, resource management, team management, and controlling and closing a project.
Budget monitoring and working to deadlines are also essential roles of the job. You can build a successful career with plenty of development and progression opportunities if you put the work in.
Any project manager will tell you that they enjoy their job because it's such a diverse role, and there's always the opportunity to learn new things and build their skills. But to succeed in project management, you must have the drive to succeed.
The Top Three Project Management Skills
When it comes to project management skills, there are so many that you'll need. But some are more important than others.
Let's look at three critical skills every successful project manager needs and discuss the characteristics and personality traits (soft skills) associated with them.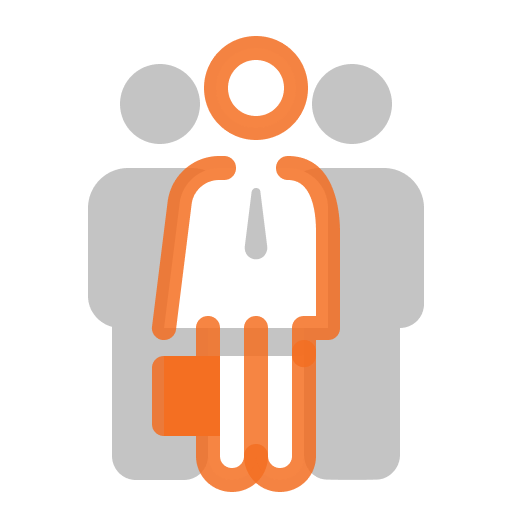 Leadership
Leadership is an essential skill every project manager needs, and while you can learn how to be a good leader, some people are born with the natural ability to take charge and guide others.
When it comes to overseeing a project, the manager must have the vision and dedication to see it through to the end. There are so many character traits and qualities that contribute to being a great leader, so let's take a look at them.
Communication
Each member of your team will rely on you to not only define streams of communication but to keep them flowing. For example, if you're working on a project, it's good to have software to track each team member's progress and maintain communication so everyone involved can collaborate.
Effective communication involves more than using software and catching up with your team; it's also about listening to problems and showing empathy.
There will be times when your team members underperform or need some help to do their job correctly. It's your responsibility to listen to their issues, find solutions and offer support to each person without damaging their confidence.
Taking the time to nurture relationship management skills will show your team that you're on the same page as them, and this type of leadership style will contribute to the overall project success.
However, let's not forget that great communicators are also willing to listen to other people's ideas and feedback. Some leaders find it hard to accept constructive criticism, but you should always be open to accept people's opinions and make changes to your team management strategy.
Delegation
Some project managers attempt to take on everything and soon find out that it's impossible to oversee a project and juggle the tasks. Great leadership is about delegation, and it's vital for the overall success of a company.
From small businesses to the people that run countries, everyone delegates. Think about our Prime Minister. He has a selection of parliament members that take on different roles, such as Health Minister, Education Minister etc.
By delegating the more minor roles to other team members, a leader can oversee everything and be ready to offer support and make changes to the current plan of action if needed.
Motivation
According to an article published by Forbes, 58% of people stated they trust strangers more than their boss. It's a sobering statistic, but some leaders fail to resonate with their team, which leaves people lower on the hierarchy feeling alienated against senior team members.
Project management is about overseeing a project and ensuring all tasks are completed on time, and the deliverables meet the agreed-upon standards. But it's also about forming connections with everyone involved in the project and making sure they feel like part of the team.
Motivation is essential for any project's success – but every great project manager knows that to ignite that spark of enthusiasm in other team members, they need to treat them as human beings.
There are many ways a project manager can motivate employees, including:
Asking for everyone's input and allowing them to share ideas.
Matching employees to tasks that suit their skills.
Letting team members know that you're there if they need to talk.
Setting realistic goals and helping your team meet them.
Rewarding people for their performance.
Motivated team members want to achieve results and work with you to ensure they complete every task on time. Unmotivated employees – however – will slow the overall progress down and put the project in jeopardy.
Planning
Planning for a project manager is essential in every way. There's no point in understating its importance because a project manager wouldn't perform their job role properly without excellent planning skills.
Just as a successful engineer needs a solid working knowledge of maths, project managers need to map out a strategy from the starting point to finish and make sure their team stays on track.
Planning in itself is an umbrella term that encompasses many responsibilities, so let's look at each of them.
Goal Setting
Setting goals seems like a simple job on the surface, but it's more complicated than that. Every project manager knows there isn't a goal that fits all, but what do we mean by that?
Each team member has a unique set of skills, and it's your job as a project manager to make sure you acknowledge those abilities and set realistic goals based on their experience.
For example, imagine a company is implementing new IT technology. There are two team members responsible for installing programs, and you need to set goals so they can follow the project plan.
One team member has been with the company for five years and is experienced with IT, while the other is a newly qualified apprentice building their experience levels.
When you set the due date for deliverables, you should think about giving the less experienced team member more time because it will minimise their stress levels and show you understand and support them.
Setting goals is about defining what is realistic and ensuring you support your team to manage their responsibilities and meet the deadlines you set for them.
Critical Thinking & Problem Solving
Critical thinkers can take themselves out of a situation and look at it from all perspectives. These skills enable them to weigh up the pros and cons, then create a strategy based on their findings.
Outstanding problem solving involves removing emotions and focusing on logical solutions to reach a result. While many people think they're excellent problem solvers, the reality is that their feelings get involved without realising it.
If you can master critical thinking, your team management and leadership skills will improve, leading to you becoming a great project manager.
Risk Management & Assessment
Project management is about streamlining processes and ensuring people have the resources and support they need to complete a project on time. While management itself can reduce the risks of not meeting targets, there are always unforeseen risks.
As a project manager, it's your job to identify those risks and look at practical ways to minimise them before they cause problems for the team.
You can perform a risk assessment in steps and include key team members and stakeholders.
Step One: Identifying Risks
This step is where you look at the project and break it down into stages, roles and responsibilities. Doing this means you can identify any risks that might occur and evaluate the damage they might cause.
Step Two: Categorise Risks
Some risks might cause a minor issue that your team can quickly fix. Others might derail the entire project, so it's always good to know which risks you need to watch out for most. By categorising them, your team will also be aware of the dangers that pose a significant threat.
Step Three: Plan Risk Response
If a potential risk turns into a reality, it's vital to have a recovery plan. How you and your team respond will define the project's success. You should always have a strategy to avoid the risk, but set aside funding and everything else you'll need to minimise the consequences if it does happen.
Remember to document the risk and steps you took to reduce its impact. Future projects will run smoothly if team members have risk management assessments and evaluations from previous projects for reference.
Organisation
Project managers have so much to juggle, and they need to be effective multi-taskers. However, multitasking without a plan in place can cause more harm to the project than good, and the most successful project managers know that organisation is the most effective way to manage their responsibilities.
An article published by Time Magazine shows that multitasking can be bad for you, especially when there isn't a set plan to manage the many tasks that might occur.
Organising your tasks means you can delegate to other team members and still keep an eye on how things are progressing. There are many ways to do this, but the most effective is using a project management tool.
There are many options available, but companies with multiple field employees often find they need a bespoke solution to track each project and streamline all communication.
While a traditional project management tool will work for in-house teams, businesses in the trade and sales sector will benefit more from field and job management software.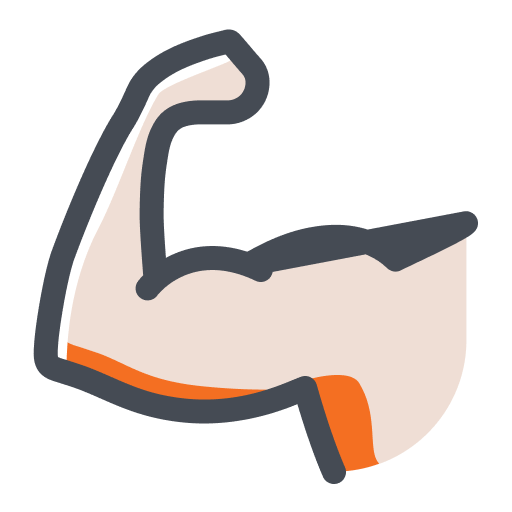 Dedication
The final critical skill every successful project manager needs is dedication. There are so many ways a project manager should dedicate themselves to the role, and if you have the drive to succeed and willingness to commit to a team, then project management could be the ideal career for you.
Both personal and professional dedication are essential, so let's look at the different ways a project manager must commit themselves to the job.
Patience
As the saying goes, patience is a virtue. Rushing a project or team will result in mistakes that can impact the project. Once one error occurs, another is bound to happen, and before you know it, the entire project is in jeopardy.
It's important to step back and remind yourself that patience is the only way you'll be able to encourage your team and make sure every aspect of the project runs seamlessly.
Allowing your team time to breathe and recover is essential for their wellbeing. If you practice effective team management skills, you'll ensure you stick to the project timeline by helping each member manage tasks.
Humility
It doesn't matter how experienced you are; everyone makes mistakes. How you address your errors will shape how your team behaves, so it's important to admit when something goes wrong and demonstrate to other employees how you fix it.
There might be a time when a team member comes to you with an idea that makes the project easier to manage. Listening to their ideas and accepting that they might be right will encourage your team to work to the best of their abilities because they know their opinions and work is valued.
Most importantly, learn to laugh. A sense of humour can work wonders for team morale, and learning how to laugh at yourself can minimise stress for your employees.
We all know that stress leads to other problems, which will impact the quality and speed of your team, so learn to relax and promote a friendly, welcoming culture.
Don't be the project manager that has so much self-confidence they refuse to listen to their team. Showing a better understanding of the issues they might face and accepting that some employees might have subject matter expertise enhances your team's productivity and leads to project completion.
Learning
A truly great project manager knows that they can't ever get too comfortable in their job. The 'I know it all' mentality won't do you any favours because ways of working continue to adapt and evolve. The pandemic meant that many businesses had to shift to remote working, and project managers had to adapt to managing their teams from home.
Current technology trends will continue to evolve, and there's always new software available. Applications such as Slack are vital to maintaining communication, but project managers should be willing to learn how to use new software.
You don't need to be a genius, but it does help to be tech-savvy because staying up to date with project management and using the right tools is essential for reaching project goals and milestones.
Reflection is also an essential part of the learning process because it leads to improved performance. Accepting that you made a mistake and talking about how you could have avoided it will stop you from making the same mistake in the future.
The Takeaway
So, there you have it; three important project management skills you need and the characteristics that make up those skills. Hopefully, our post gives you a deeper insight into how you can be an effective project manager.
Does it take a lot of time and effort? Absolutely. But many people find project management is a diverse and rewarding career. No project will ever be the same, and there's a great demand for individuals that can drive a company forward and inspire their team.
Better still, the financial benefits of becoming a project manager and career development opportunities are impressive too!