Convert Your Forms To Workever Templates
Convert the existing forms that you use everyday to Workever ready forms that can be filled in from the office or out in the field. You can then send the same templated PDF documents to your customers that are branded exactly how you like.
Get a quote for your form by clicking the Get a quote links and then send us a message with what you are looking for. Also let us know how many pages the form has. Please provide your account details if you are an existing customer. Attach a copy of your form which can be a word doc, PDF, Jpeg or a Photo.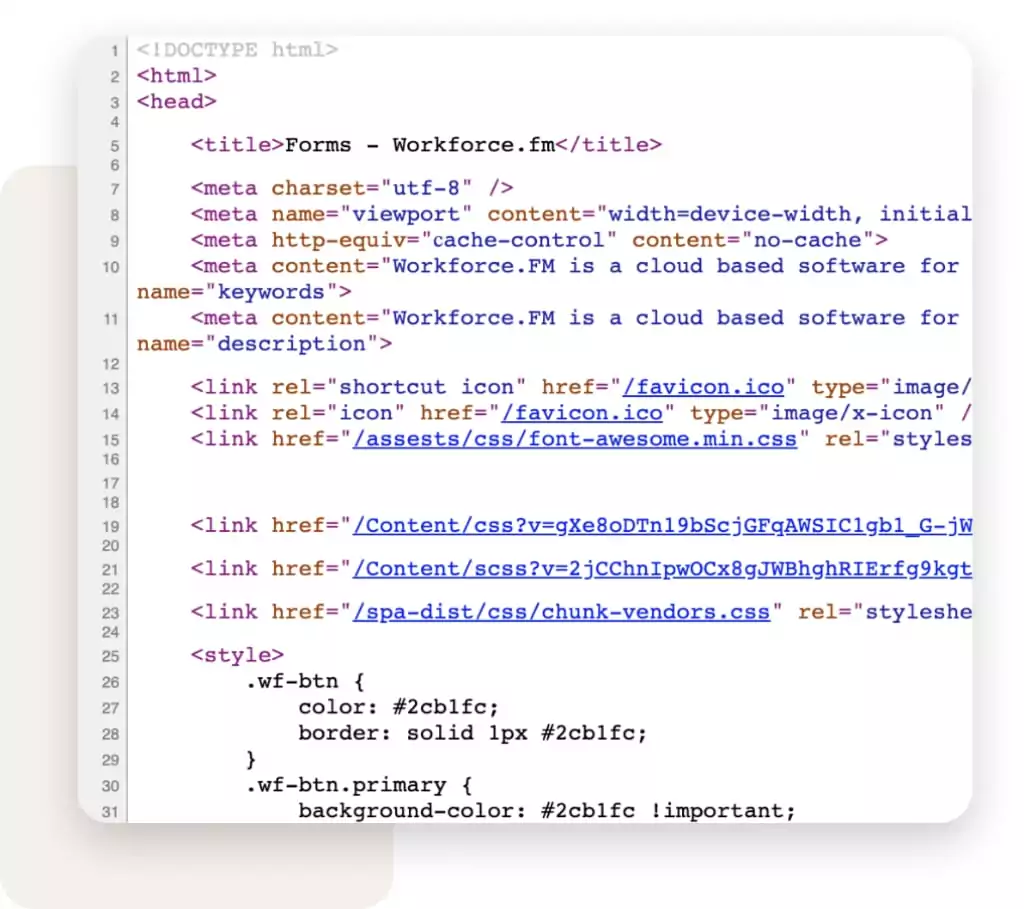 Once we receive your order our developers will get to work and build it for you. They will be in contact if any questions come up. Forms usually take between 1 and 3 weeks to complete depending on the size and complexity of the Form and the format it's provided in (images often take longer).
Once we have finished creating your form, we will upload it into your account ready for you to test. You will be able to view a draft copy of it and feedback if there are any issues or changes that you require
Once you are happy with your form you can publish it. This will allow you to add it to your jobs and fill it in from the field Apps or from in the office
Frequently Asked Questions
Yes. We try our hardest to match the look and feel of the original form you provide us with to create for you. Our designers and developers will contact you if any part of the form cannot be copied.
Forms are flexible and can contain sections, sub sections, text fields, drop-downs, images, checklists, multi choice, signatures and more.
Forms generally take between 1 and 3 weeks to create depending on the size and complexity of the form. Something simple can take just a few days, but this is just a guide.
If we have built an existing form, You can process an order for editing it if you need to make changes. This can be done from the order page. Let us know how many pages and what you need to edit and we will do this for you.
Forms can be filled in from in the office or out in the field using our easy to navigate software. Forms can also be edited from both places e.g. your fieldworker can collect data and your in office admin can correct any errors and send it to your customers.
Yes you can order as many forms as you require, but a maximum of 10 forms on each order. We will do our best to complete the forms for you as fast as possible dependant on the size and complexity of the forms.
The form(s) are priced based on the amount of fields required, starting at a cost of £99. you can get a no obligation quote by contacting us
You can find more information as to how the forms sections works, including the custom form builder and default form in our help centre
Easy to use job and field management software
No commitment, no auto subscriptions, no credit card required