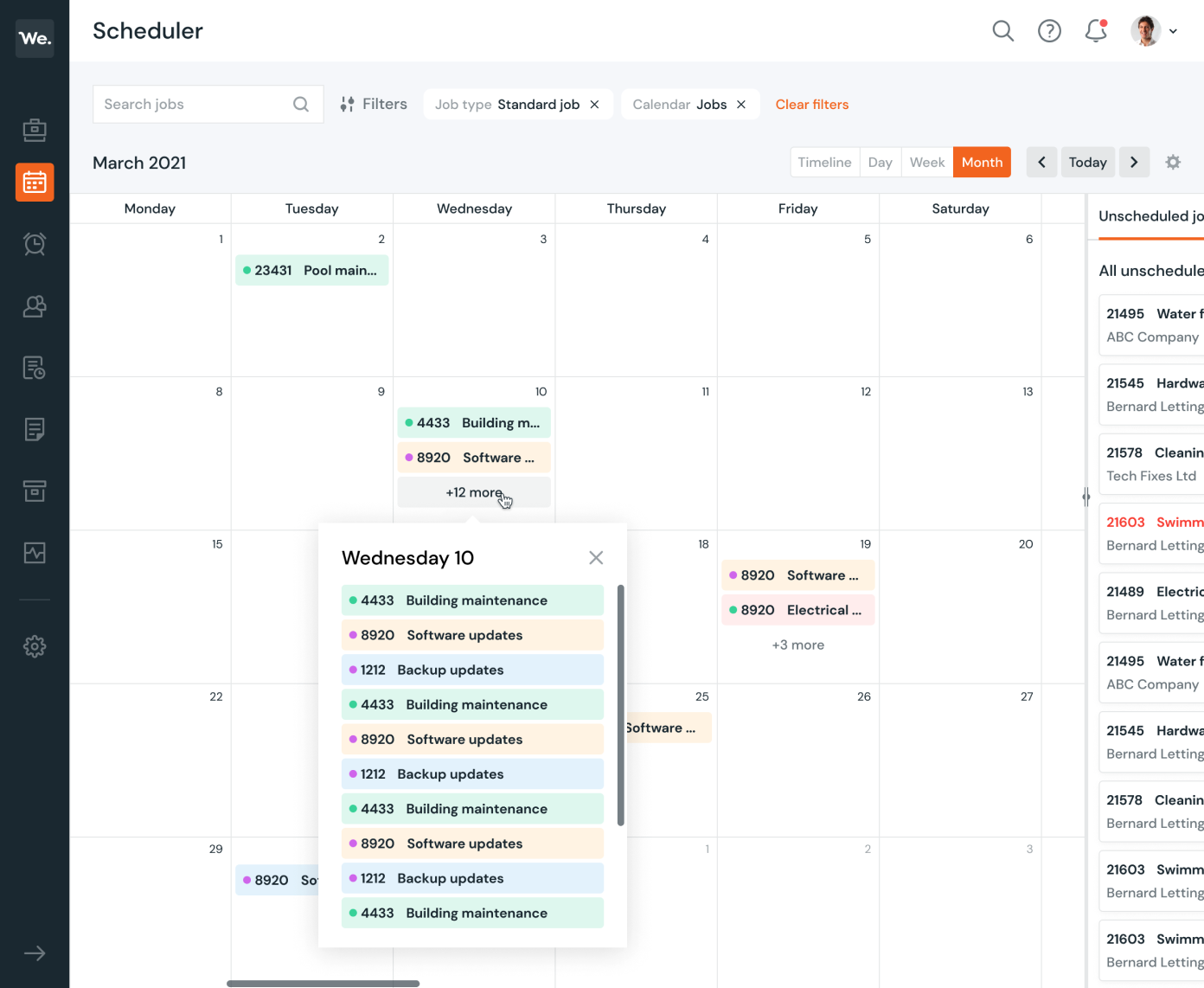 Scheduling Software for Business
Schedule and plan. Be more reliable.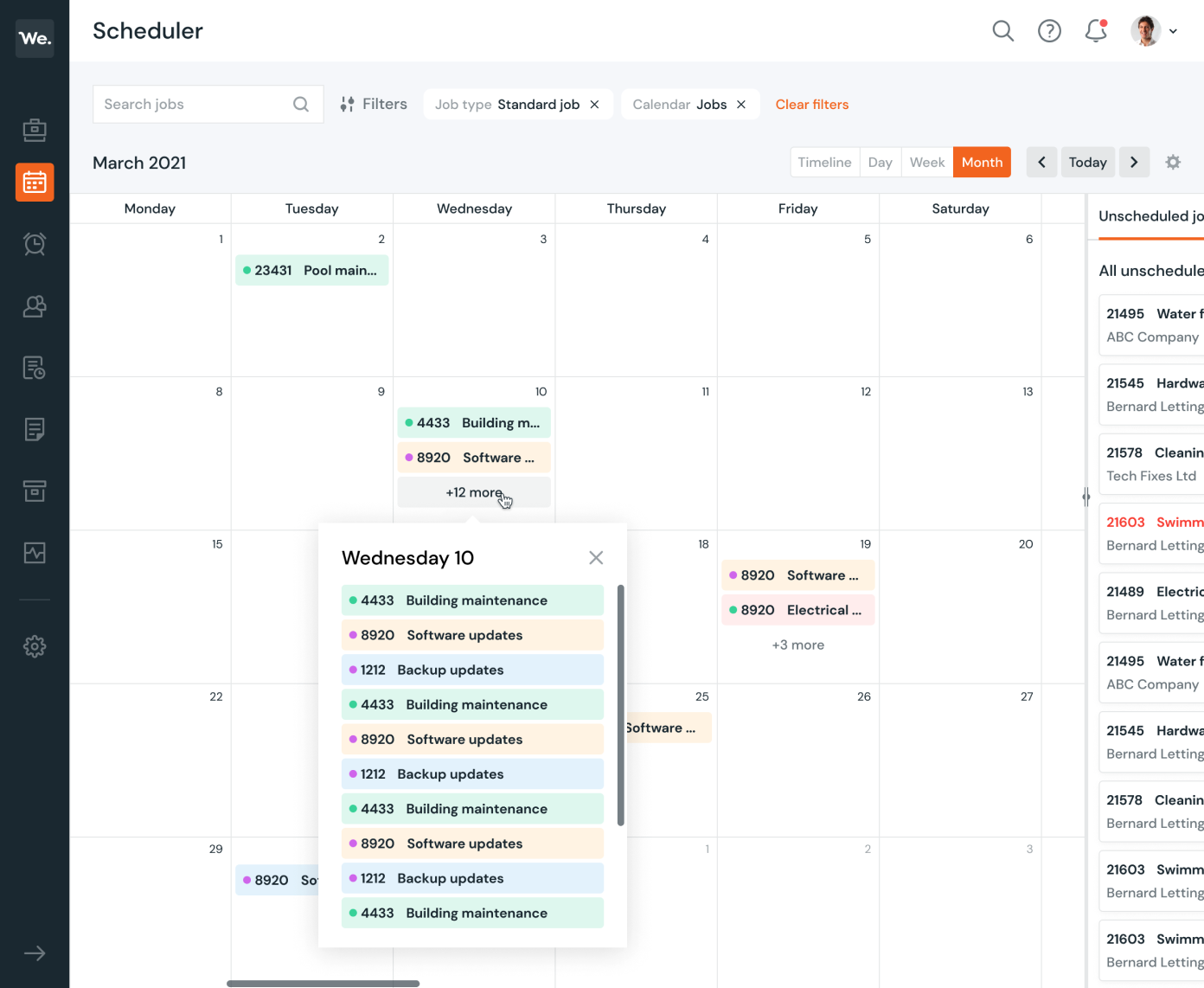 Workever's scheduling and planning features might be exactly what your field service business is missing: all-in-one organisational power.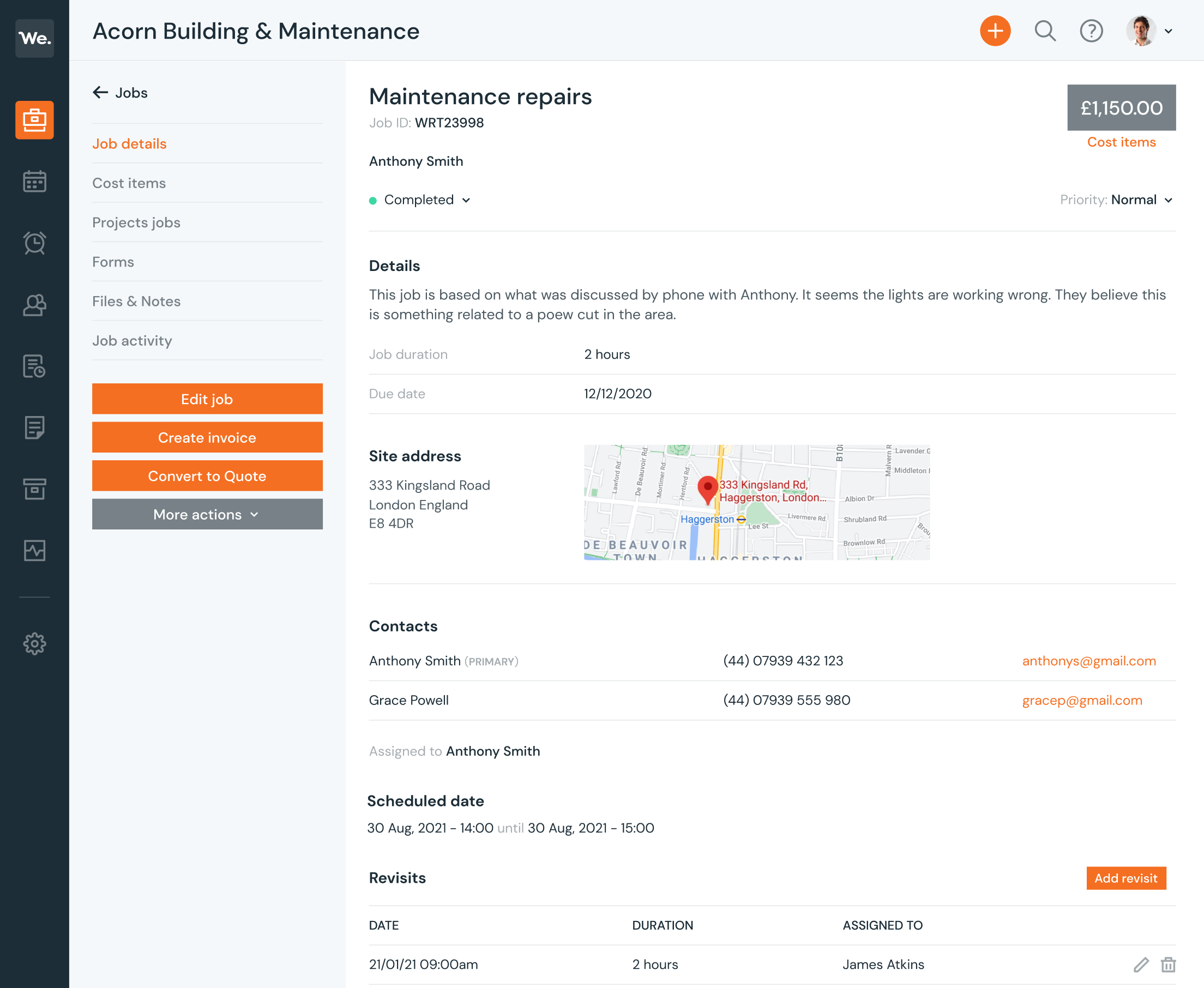 Schedule your jobs instantly
Set up all your jobs – planned and unplanned – in the schedule. It takes seconds to add a new job, and the cloud-based solution will update everyone in instantly
With the schedule recurrence feature, you can plan jobs daily, weekly, monhtly and yearly, all the way to eternity, and the system will keep your fieldworkers on it – every time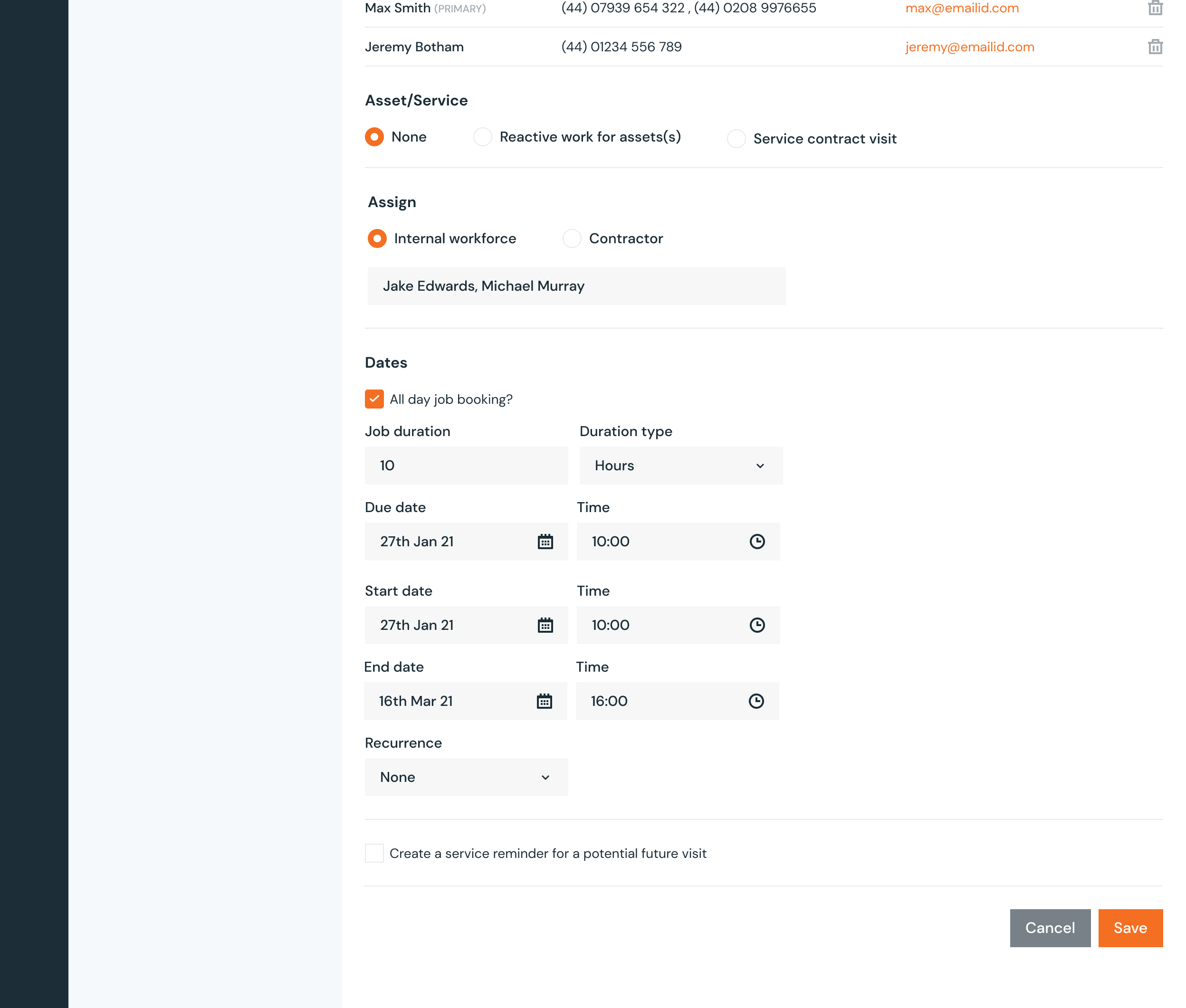 Make smarter scheduling decisions
By using our GPS tracking feature and by being able to see your entire team's schedule for their day or week or month; you're able to make quick and efficient decisions and respond to last minute changes, faster.
Get your team to work faster
When you have employees in the field, you need to very clearly schedule out their tasks. Without a clear plan, customers will be disappointed and you will be playing catch up.
Helping businesses just like yours
Find out why customers use our software to remove paperwork, improve communicaton, plan, manage and run efficient, growing businesses.
Great software for our nationwide team
With steady growth and incline in customers, we approached Workever. We rapidly went from dis-organised excel files to one centralised, organised system that our entire enterprise now operates on.
Miles Ward
Spalls Nationwide Cleaning & Facilities
It's really easy to use!
We now have everyone working digitally, we can plan in advance, and the technicians can easily see what's going on all the time, so changes to schedules are no longer a problem. The technicians no longer have to keep coming into office.
Mike Philbin
Manager at Nu-Life Floor Care Ltd
50% reduction in paperwork!
The Workever and Xero integration has helped us eliminate the need to double enter data. I love the fact I can invoice in Workever and all of my data automatically appears in Xero. It's brilliant!

Michelle Avis
Office Manager at Drains Ahead
Easy to use job and field management software
No commitment, no auto subscriptions, no credit card required
Why You Need Service Scheduling Software
If you own or run a field service business, you know how important it is to properly schedule your service technicians. You also know how difficult this can be. Imagine the ability to schedule all of your service technicians while viewing their current jobs and availability. Well, you can do all this and more, all from the same integrated field service software solution. Workever is a complete field service scheduling software that integrates seamlessly, linking up with your existing customer information and giving your team a visual and interactive scheduling interface, one that is easy to use and manage. With field service management software from Workever, you never have to worry about double-booking a technician, wasting time with double data entry, or filling out paper schedules.
Save time
Without efficient software solutions in place to schedule service requests in advance, field technicians are often overloaded with last-minute requests. When service tasks are allotted without proper notice, field workers might not be prepared, or might not reach the destination on time. This leads to back and forth conversations between technicians, agents, and customers, causing delayed and unsatisfactory customer resolutions.
Customer satisfaction
Not only does this affect your team's productivity, but the lack of a streamlined process can also take a toll on the customer experience you deliver. That's why scheduling work with the right field service management software is so important. At the end of the day, you want happy customers.
Advantages for service technicians
A field service scheduling software helps automate key processes of field service management such as scheduling, managing work orders, dispatching, payments, and other field service processes. With the right service schedule software, dispatch managers have the advantage of scheduling requests according to the convenience of customers as well as the availability of field technicians. This leaves little or no room for last-minute requests, optimises your team's schedule, gives your field technicians clarity and helps ensure they deliver consistent customer experiences.
Advantages of field service software for dispatch managers
Monitor appointments across service groups
Workever's scheduling dashboard gives you a unified view of the tasks assigned to different field technicians or service groups at any given time. Dispatch managers can identify the right person for the job in terms of proximity and skillset within a single view. It also highlights tasks that are pending, have not been assigned yet or simply reopened and lets you prioritise work order accordingly.
Route requests automatically
Cut down on repetitive tasks by automatically routing requests to the right technician based on your team's availability across shifts, location, existing schedules and more. With Workever you can cut down on repetitive tasks, and focus on more complex issues that require your complete attention. Our software solutions ensure that customers get timely service.
Track and measure performance
Workever gives you an in-depth analysis of your service teams' performance on a team and individual level and helps you monitor your customers' satisfaction. Using Workever's GPS tracking, you can keep track of important aspects of your field teams such as their punctuality, workload, and more. Additionally, you can also measure the time taken to resolve each request, the data received will allow you to gauge how happy your customers are with your service. Our field service management software is cloud-based, so it's mobile-friendly and lets your service technicians use it anywhere in real-time.
1,000,000+ Jobs Completed
We understand fieldwork. Over the last seven years, we've helped more than 1,000 customers increase their job capacity, helping them organise and improve their businesses with our software solutions.
It's time we did the same for you.