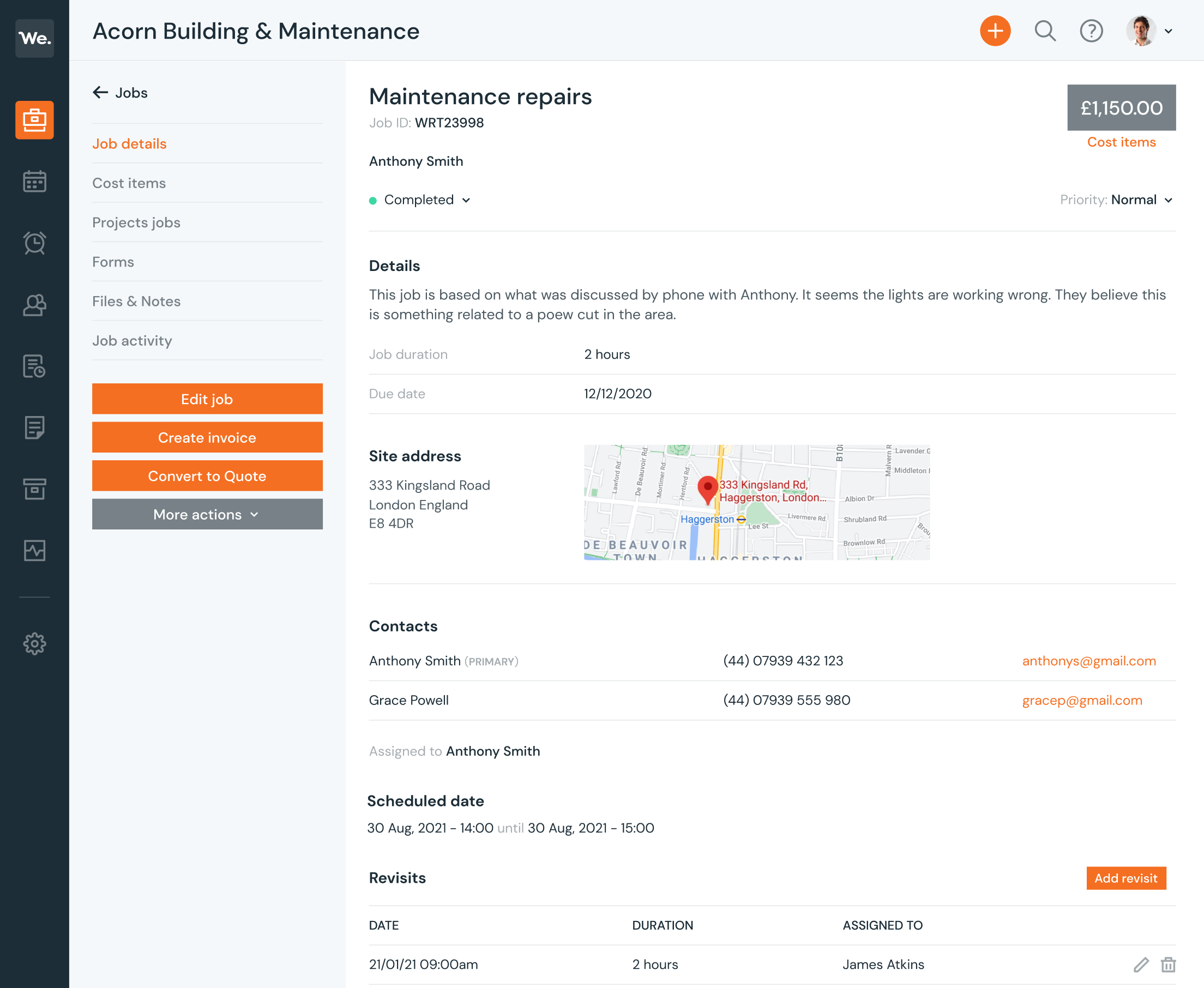 Job Management Software for Business
Facilities Management Software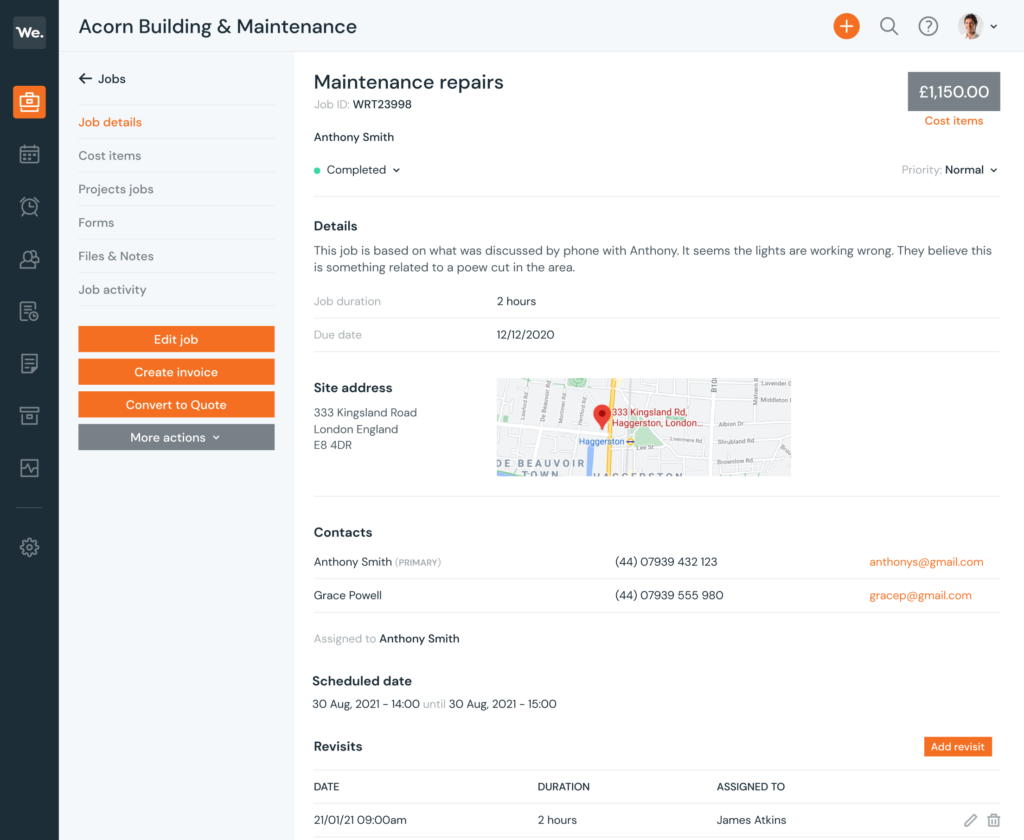 Communicate instantly on a cloud based platform
Eliminate paperwork with cutting edge technology
Make smarter scheduling decisions with GPS tracking
Facilities Management business SOFTWARE
Facilities Management made easy with Workever
Workever is an industry-leading mobile facilities management software that is built for the needs of field teams. Effective communication between your office and fields teams as well as with your customers can be the key to transforming your facilities management company and maximising your earning potential.
Office-based staff and managers can assign tasks and schedule jobs at the click of a button, informing all their field staff of any changes immediately. Our facilities management scheduling systems are highly visual, with drag and drop motion and GPS tracking tools making it easier than ever to make common sense decisions that encourage productivity.
Renewal rates are extremely important for facilities management companies, who rely on repeat business for a lot of their work. Workever is packed full of features that make it easier to run a facilities management company and retain customers.
It's really easy to add a new customer or job to Workever. You also build stronger relationships with each of your clients with a personalised Customer Portal. From within the portal, your admin team can create quotes which are then easily streamlined through to job creation if accepted. The Customer Portal also enables two-way direct messaging, encouraging your customers to build a partnership of trust with your staff.
Staff working out of office can view the details of a job via their mobile phones, receiving a notification for new work, and complete tasks without any need for paperwork. While on site, facilities management field teams can collect essential data like photos and signatures, which is immediately synced back to the admin console.
Once a job is signed off, it can be easily converted to an invoice and all data is sent to the invoice section. If you have Stripe card payments enabled, you can also process payments against these invoices from within the Customer Portal.
A full PDF report will be able to view and download once each job is marked as being completed. This will be complete with all the job details and can easily be forwarded to the customer if required through the Customer Portal. This eliminates paperwork and makes the lives of your staff as well as your clients easier, encouraging them to come back to you for further work.
Easy for both the office and your cleaners out in the field
Teaching your team how to use some software is not a good use of time; they could be out in the field doing what they do best.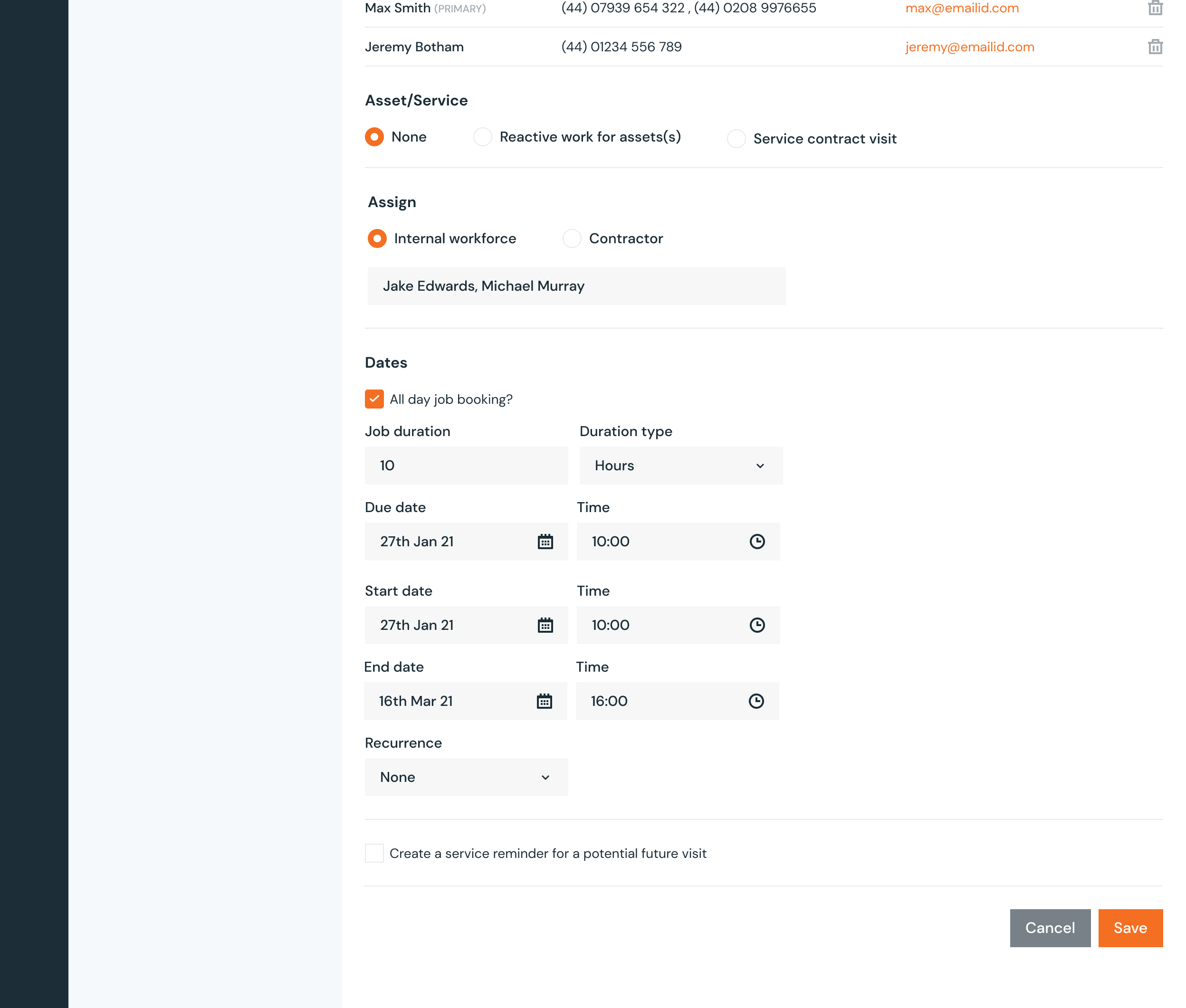 You'll find that almost all areas of your business can be better connected, automated and in-sync. That can have huge impacts on your bottom line and your capacity for growth. Try it yourself!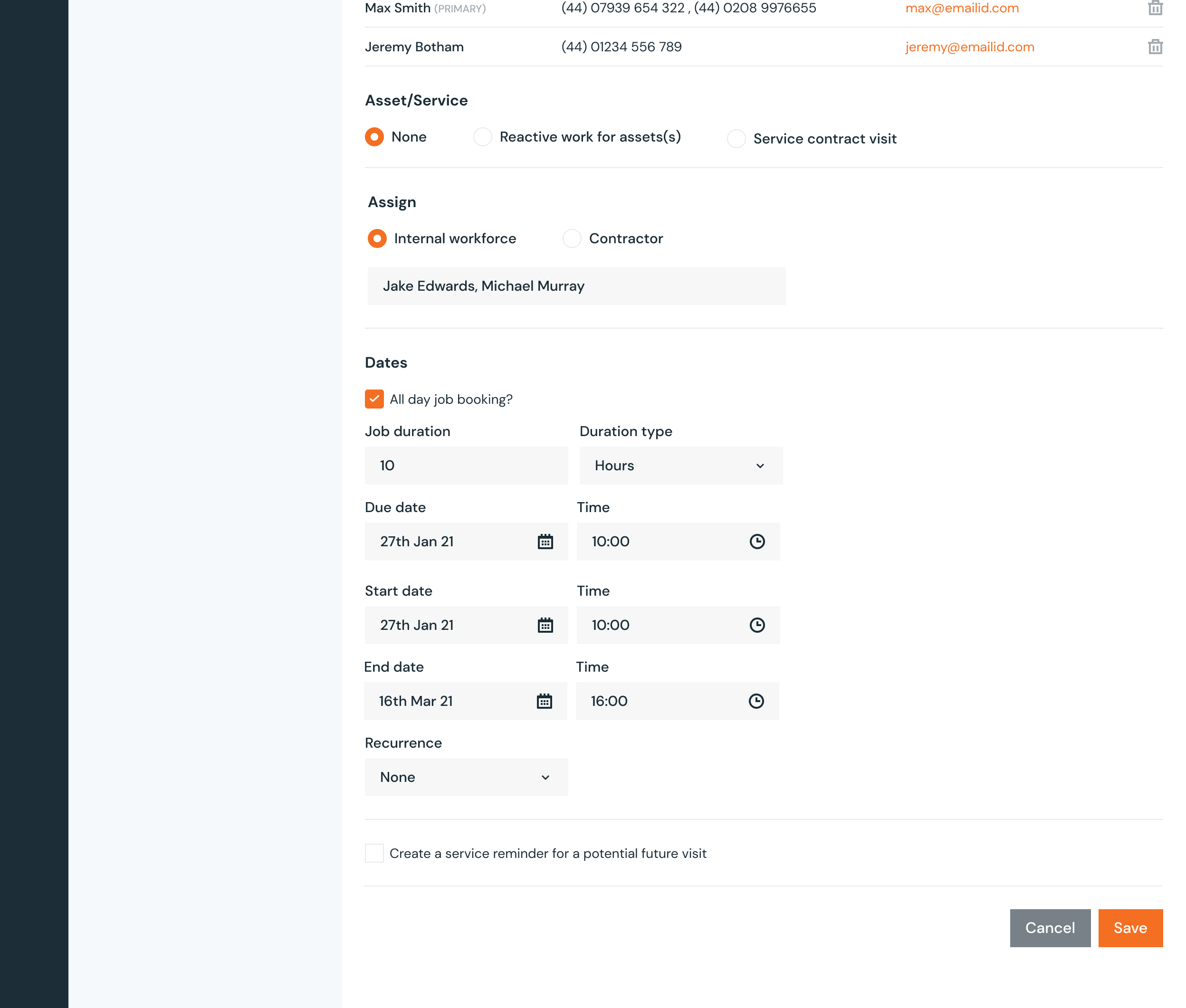 Manage your team more effectively
Workever makes life easier for field and office staff alike. Our software means office-based operators can manage and schedule work instantly and in real time, always with full visibility of the job and their workforce.
Scheduling jobs to your field staff has never been easier with the help of Workever's intuitive visual tools. View your workers' current positions on the map and use the drag-and-drop scheduler to make smarter decisions for your customers and staff alike.
The benefits of the cloud-based platform work both ways. Office staff can afford permissions to your field team that streamline your business process and save significant time.
Once the job is complete, you can view or download a comprehensive PDF job report from the admin console, containing all the job details recorded since the beginning of the process.
Once a job has been scheduled, the relevant field team member will instantly receive a notification on their Workever mobile app complete with all job details.
Field staff can record photos, notes and even customer signatures on site, allowing them to sign off jobs without the need for paperwork. Everything logged on the Workever app is automatically synced back to the office.
This can be saved or exported as a excel file for reporting purposes or forwarded on to the customer, if required, via the Customer Portal.
Features designed for facilities management businesses
Integrate with the tools and workflows that you already use
You can connect Workever easily with the software tools you are already using everyday. You don't have to change the way you work, but improve it using Workever!
Helping businesses just like yours
Find out why customers use our software to remove paperwork, improve communicaton, plan, manage and run efficient, growing businesses.
Great software for our nationwide team
With steady growth and incline in customers, we approached Workever. We rapidly went from dis-organised excel files to one centralised, organised system that our entire enterprise now operates on.
Miles Ward
Spalls Nationwide Cleaning & Facilities
It's really easy to use!
We now have everyone working digitally, we can plan in advance, and the technicians can easily see what's going on all the time, so changes to schedules are no longer a problem. The technicians no longer have to keep coming into office.
Mike Philbin
Manager at Nu-Life Floor Care Ltd
50% reduction in paperwork!
The Workever and Xero integration has helped us eliminate the need to double enter data. I love the fact I can invoice in Workever and all of my data automatically appears in Xero. It's brilliant!

Michelle Avis
Office Manager at Drains Ahead
Easy to use job and field management software
No commitment, no auto subscriptions, no credit card required
Frequently Asked Questions
You can start using Workever today. To get started, you can start a free trial or if you have 5 or more members of staff, you can schedule a product demo. When you first sign up for a free trial we will send you an email with your username, password and a link to access your account.
You start with a 14 day free trial which lets you try everything Workever has to offer. At the end of your trial you can then enter payment details and continue with your account. If you have entered any dummy data whilst testing, that can also be cleared whenever you are ready. If the software doesn't work for you, then no further action is required and it will automatically cancel at the end of your trial.
No! Our plans are month to month with no contract. We do however offer annual plans if this works best for you, with a saving of up to 15% on your subscription.
Yes! You pay a price per user per month. Check our pricing page for full info depending on your company size.
A user license is either a desktop administrator working in the office or a mobile Fieldworker based out in the Field. Users can also be both if required without an extra cost.
Yes. You can set a user up to have access to the fieldworker mobile app and the desktop office software, you don't need to purchase two licences for this. But you can also buy mobile fieldworker only licenses if you require more than 10 users.
The software has been designed with ease of use at the forefront. Staff will be able to use the system straight away with limited help. We also have guides to help you get started. If you need any further training or have custom requirements this can be arranged by contacting us.
Yes. You can import customers and your stock list via Excel file. We provide templates for these that you populate. If you are using accounting software Xero or Quickbooks you can also import your chart of accounts, stock, customers and tax rates automatically.